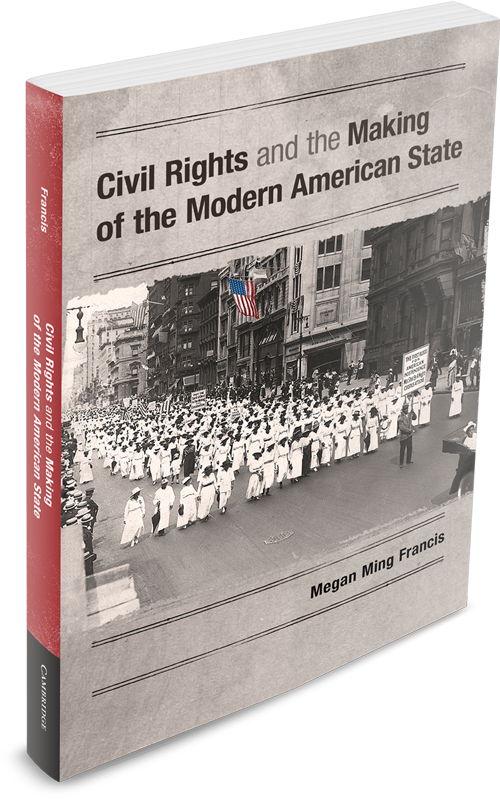 The first review of Civil Rights and the Making of the Modern American State is out! Check the double book review from the folks over at the Law & Politics Book Review…for a preview of the thoughtful review:
"Both Megan Ming Francis' CIVIL RIGHTS AND THE MAKING OF THE MODERN AMERICAN STATE and Joseph R. Fishkin's BOTTLENECKS: A NEW THEORY OF EQUAL OPPORTUNITY take up the question of social equality in novel and important ways. Francis' historically-based investigation of the early role that the National Organization for the Advancement of Colored People (NAACP) played in developing twentieth century civil rights litigation tactics invites us to reconsider the framework scholars use to think about the civil rights movement. In a different mode of questioning, Fishkin's analysis of some extant theories of equal opportunity leads him to develop his own theory with an eye to its legal and policy implications. While these books are very different from one another, each one of them presents a persuasive contribution to the literatures in which they are engaged."
Also, some love from the Legal History blog!